All business owners struggle with wanting to grow their business but without jeopardizing the finical status of the company.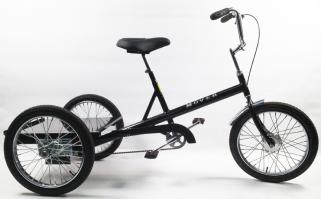 Acquiring new gear or employees costs a business money, so a good boss will look to minimize operational costs wherever they can. Businesses that require transportation, moving cargo, and new advertisement will usually opt to purchase vans or trucks. For companies that move massive and heavy loads, a car or trailer might be necessary. What about businesses that do not need to transport as much (like a local painter or food delivery service)? These businesses could be wasting money on purchasing and maintaining an automobile. For many, choosing cargo bikes is a more economical and efficient way to operate your business.
Purchasing bikes are cheaper than vans
Bicycles or adult tricycles do not require gas
Biking allows many users to beat city traffic
Parking in a busy area is more difficult with a truck than with a cargo bike
Both automobiles and tricycles need to be maintained, but a bike requires less expensive fixes and repairs
Riding a peddled powered bike or trike is environmentally friendly
Having employees riding bikes allows them to live a healthier lifestyle while at work
If you are trying to save money on shipping and transportation, consider adult tricycles for sale.